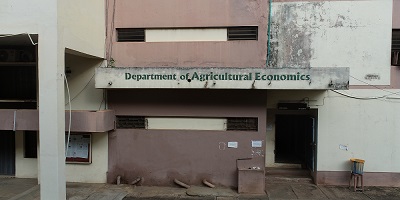 HOD's Welcome Address
I welcome you to a new academic session in the Department of Agricultural Economics. Both the fresh and stale students need information that will guide them in achieving their aim of becoming agricultural economists.
The department ranks above other choices by undergraduate and postgraduate students in the Faculty of Agriculture and Forestry. For instance, more than sixty percent of all grandaunts in the Faculty each session come from the Department. The Department is a link between the biological sciences and the real world situation. The Department teaches the relevance of other Departments/disciplines with the real Nigerian and world situation in terms of social-economic applications of experimental and theoretical concept.
We have a tradition of cordial relationship with our students. Students are encouraged to interact with all staff for the pursuit of our common goals on high academic achievement and professional excellence.
We wish you a happy and rewarding time with us.