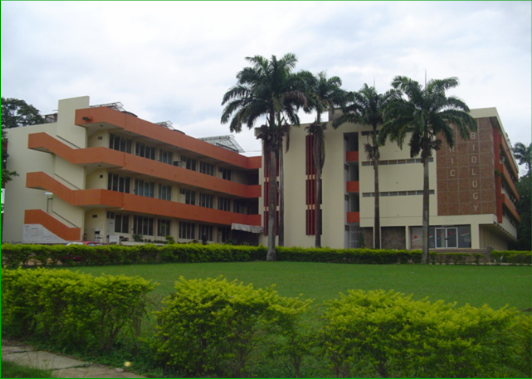 DEPARTMENT OF CROP PROTECTION AND ENVIRONMENTAL BIOLOGY
I welcome all to the webpage of the Department of Crop Protection and Environmental Biology (CPEB), University of Ibadan, the First and the Best.
The Department of CPEB (formerly Department of Agricultural Biology) evolved in 1962 as one of the four pioneer Departments created from the then one-department Faculty of Agriculture, after 13 years of existence as an academic unit. The main focus of the Department since then remains training students at all academic levels based on the concept of integrated multidisciplinary approach in the application of biology to agriculture in the areas of crop protection and crop improvement.
The Department has ecology as the central theme of its teaching and research with the study areas that include entomology, mycology, phytovirology, phytobacteriology, nematology, crop physiology, plant/weed ecology, genetics and plant breeding, and toxicology. This multidisciplinary set up of the department has been a great asset to achieve the set goal of integrated management of pests and diseases of crops to increase yield and solve the problem of food insecurity, and accomplish its VISION, "To be a world class center of excellence in plant health management, and ecosystem and environmental sustainability".
In the more than half a century of its activities, the Department has continued to conduct research into the safe use of agro-chemicals and seeks non-chemical strategies, which include breeding for resistance, use of botanicals and antagonistic organisms, and solarization, in the management of pests and diseases of crops, forest trees and stored produce. The Department has identified many botanicals that are toxic to pests and disease-causing organisms.
The Department has continued to contribute to the manpower development of the nations with alumni/alumnae in all facets of life. Apart from training the high level manpower to drive food production, the Department takes GOWN to TOWN through collaboration with extension agents like the National Agricultural Extension, Research and Liaison Service and the Agricultural Development Programme of the States. Also, the Department holds FARMERS DAY when farmers visit the Department to rub minds with Researchers in their laboratories and use the diagnostic laboratory in the Department to identify diseases on their crops.
The Department has been serving as referral crop clinic/hospital to diagnose diseases of crops and forest trees, identify the causative agents and recommend appropriate and environment friendly remedies, with strong ecological consideration. In the entrepreneurial drive of the Department, the honey production and sale have been perfected with the support of the University. Also, the production of mushroom and seedlings of high-yielding and disease-resistant varieties of some crops with hard-to-germinate propagules is on.
Once again, I welcome you to the webpage of the Department of Crop Protection and Environmental Biology, University of Ibadan, the first of its kinds in the sub-saharan Africa, and invite you to visit the Department that is located within the Faculty of Agriculture and Forestry Complex of the University.
Thanks and regards.
Rasheed Olufemi Awodoyin
Professor and Head of Department